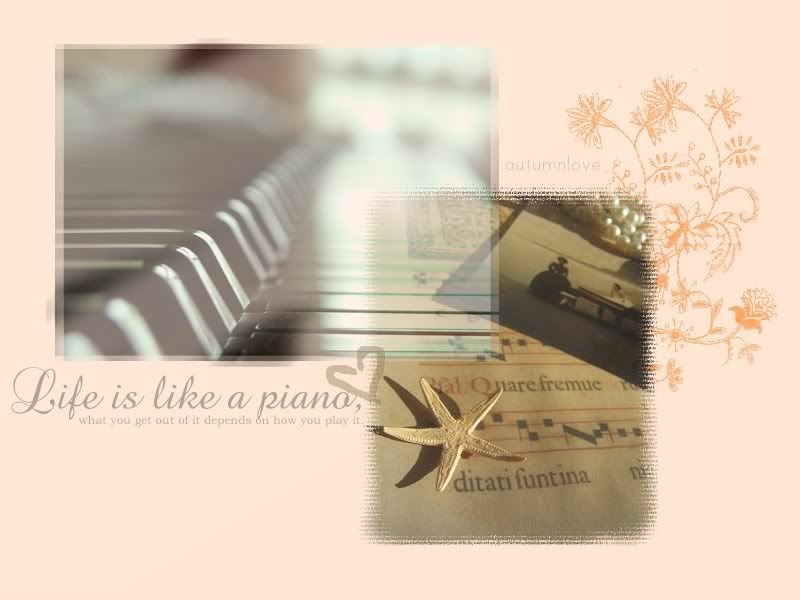 Friday, August 8, 2008
hey guys~!
I am really disappointed in myself~! i felt really sad~!
because~ i did really badly in my physics test.. a big slide in my result~! even my teacher was disappointed in me~
it's ok~ results doesn't matter, u can just try harder next time..
OR~ some of u may not even care abt it~
as for me~ NO~! this is not wat i think~!
i think that nobody in this world is STUPID~ it's the matter of their determination and laziness~ LAZINESS is the biggest disease in this world.. i wonder who has the solution to cure this sickness.. those who dont even try to work for their best.. and blame others for their failures then i will consider them as the "STUPID" gang..
i think i found it liao.. because of this time failure.. i need to work hard for my end year exam..~ but temptations are everywhere~!! oh my~!!
supatra told me to aim high~ she is really smart~! oh man~!!
anyways.. this incident happened last week.. i feel ok now~ hahaha.. thn here comes the olympid games.. hahaha.. tempting tempting~ haha..


nth much nowadays.. its exams time thou.. everybody is studying hard.. haha.. well.. it's a good sign.. studying together~!! hahaha..
netball over~!! hahahaa... the JAGUARZ team get 3rd.. well done girls~!! love u all~!! we had fun rite?? hahah.. and the most funniest thing is that.. we all always get terribly vain before the game starts.. haha.. took 200+++ pictures in half an hour.. i think.. haha.. super vain man~! and the team mates are super crazy~!! haha.. and we cheered for mythstique.. in da finals.. we all come out with the "ole ole song" haha.. bt change the lyrics.. FUN FUN FUN~!! haha..

pictures~!!

me and emah (GD) partner in the team~ hahaha..
last time is me and susan thn last last time was me and sulee~ hahahahaha.. i had fun with u girls~!! hahahahaha..
last but nt least~! the CRAZY JAGUARZ~!! hahahahaha.. took too much pictures liao.. can't load it all up~ hahaha.. sorry~!! hahahahahaha..
hmmmm.. tha'ts all for today~!! and QEELS did come to watch us play~! thanks a lot qilah~! hahaha..
love u all~!!
take care~!!
God bless~!!
p/s: judy and pin jia~ and to lynn too~ hahaha and nelly also~! hahaha.. love u girls~ just in case u all are like Jia~ cry and run away~ hahha.. for those i din mentioned.. i love u all too~! hahaha..
; 4:27 AM