Saturday, June 21, 2008
recently i always come up with emo posts.. hahahaha.. "emo" ??? maybe bcoz i am turning 18 soon.. hahahaha.. growing up meaning the hormones inside ur body is getting weird.. hahahaha.. wat the heck? hahahah..
this holiday is nt a holiday for me.. everyday waking up at 630am then go out at 730.. thn only 5 something in the afternoon come home..thn at nite go out again~ it was really exhausting`!! nt enough sleep.. everynite when my head touches my pillow, i will straightaway fall asleep..
so wat is up??
kids ee camp~ i was there to help`!! fun~! coz lots of food to eat.. bt really tiring la~!!thank God it's over~!! hahahaha.. and 2 of my group members are cute~!! hahahaha.. i will post the pics up as soon i got it~ hopefully by next week.. congrats to those members who graduated~!!
MET JANE~!! hahahahaha.. was very happy abt this~!! meet up with her liao.. thn also with jia, winnie, lynn, judy, zhionn, and ah feng.. hahahaha.. went to cheezbox and do some catch ups there.. hahahaha.. sleepover soon~!! hahahaha.. CAN'T WAIT~!! hahahaha.. pictures were taken bt then they are with winnie and jane.. hahahahahaha..
one week de holiday is over.. another week to go.. MY HOLIDAY HOMEWORK IS NT DONE YET~!! CHAM CHAM~!! X(~!! and another camp coming.. on friday~ i will be going to Labuan for 3 days 2 nights.. hahahahaha.. i am the organiser of the camp.. hahaha.. so yea.. was kinda stress.. coz lots of stuff to do.. bt i think almost everything is settle now.. hahahahahaha..
life isn't that smooth now.. lots of things juz come out like that.. im nt ready to face some.. sometimes i am really confused~ nt knowing wat to do next bt thank God for givin me lovely and trustworthy friends.. u know who u r.. u all r like a big hand holding me from falling down~THANK YOU~!!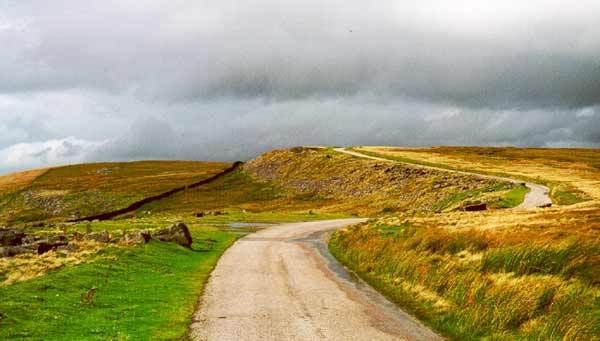 life road is narrow.. so that we can grow up~!! we can learn~!! now only i know nt every person is like sweet and nice.. sometimes u will meet 2 faced ppl.. i am really scare abt this.. now i dun know who to trust.. last time i always trust my friends.. meaning those who are friends with me.. i really trust them whole heartedly.. that's y my parents say that i will be easily cheat.. now i learn my mistakes liao.. nt all the people are nice.. BUT~!! i can;t help it~! can't help being nice to everyone.. friends are suppose to be trust and all those u named it.. y the world nowadays is so complicated?~ SIEN DE~!!
i attended a wedding today.. oh my~!! everytime i see ppl marry.. i have the urge to get marry too.. hahhahahaha.. bt as soon u get out from the church.. this urge will be gone.. hahahaha.. coz u will wake up from ur dream and face the harsh real world.. too much responsibilities to take and nt ready for it too.. i am juz 17 yrs old almost 18.. have to wait till at least 10 more yrs.. hahahahahaha.. the bridegroom and the bride are too shy la.. hahahaha.. bt the bride is really pretty~!! hahahaha... i like her nose~ sry.. no pictures are taken..
i think tat is all for today~!!
btw~ ah lim leaving on the 30th june.. those who wants to send him off.. u can go to the airport at 7pm.. he will be there to check in.. i think.. hahahahahaha.. wish him all da best~!!
take care all and love u all~!!
loves and hugz
Grace
; 4:34 AM
Sunday, June 15, 2008
hahaha.. i am really tired now~ my parent's friend are outside practisin their song for this thurs.. while me.. am really drowsy bt willing to blog here~ sry~! i wasn't posting anything for the past 2 weeks.. reasons are was too busy in studying.. and and and now we r holiday lor~!! hahahaha.. was happy abt the hols bt then teachers are nt kind enough to let us free.. they gave hw.. i tell u all~!! it's really hw~ enough for u to do for the 2 weeks hols.. damn~!! was nt happy abt that.. then i have 2 camps coming.. and i need to go out with my friends~!!! where is the time to do hw?? JANE IS BACK`!! i am happy abt that~!! hahahahahahahahaha.. go out go out go out~!!fun fun fun`!! updates updates~!! hahahah.. sisters time~!!
i wasn't really happy this few days.. i also dunno y.. i think of a lot of stuff// like friends, school, church and all those random stuffs.. i dunno.. it's juz make me feel like i am juz a puppet.. i dunno how to describe bt it juz like i am doing my stuff routinely everyday... nt really routine.. is like i am smiling to everyone.. caring for them.. went crazy and loud~ bt actually i am nt that happy inside.. is tat stress?? i dunno too.. on fri nite.. i was like sitting beside the phone.. i wanted to find someone to chat.. bt then I DUNNO WHO TO CALL~!! is tat sad?? yea i think it is.. i really have lots of friends.. i mean nt lots bt i have friends.. and i do have close friends.. it's nt my fault for being friendly and makin friends all arnd.. i think that's me.. it's juz tat sometime i will get a bit random.. and crazy and loud~!! hahahahaha.. i dun really like silent and alone.. so i really need someone to talk bt they r juz busy~ judy~ am i friendless too? sigh~ see i told u that it's good to have a few close friends then rather lots of friends~!! i have a surden urge to call susan on that nite.. bt i think she is busy now too~ hahahahahahahahahahaha// emo Grace.. oh yea.. G od loves me so i get to talk to my best friend Caroline for the nite.. did a lot of sister talk~hahahaha..
i have a sister talk with lynn on saturday too~ hahaha..
hahahaha.. bt i really like to see ppl smile rather than they have a unhappy face.. hahaha.. that's y i shudn't be unhappy~!! so that ppl wont feel unhappy too~!
i din really did well in my bio test.. hopefully i will get a better grade next mpr`!! althou my parent din say anything bt i know they r a bit disappointed~ hahahaha.. will try better~! others r ok.. i think..
i am really tired now~!! was out for the whole day`! here ache there ache.. i think i am getting old~!! hahahaha..
i almost forget abt this.. i promised mak i will post abt this.. well.. me, chai, mak and crystal are in the same general paper, english class.. hahaha.. we r talking abt crime and punishment.. hahaha..thn chai suddenly said..
Chai: insult is a crime and need a punishment..
Mak: chai is stupid ~
thn straight aafter he said that.. mak put his hand up as if there is a real handcuff to handcuff him.. hahahaha.. me and crystal are like laughing.. hahahahahahaah.. i know u guys wont find it funny coz u all r nt there.. hahaha..
anyways~
updates for the past 2 weeks..
- mpr 2( tests in md)
- rtb singing competition which winnie and jasmine joined~ u all can go
www.e-huawang.com
to check.. and nt to mention too.. jonathan and jen hao ahpa joined too.. they have their own unique voice..
- and ahpa jen hao was in for the semi finals which will held in july 13th.. hahaha.. congrats to him~!!
- our school had a blood donation week.. hahahahaha.. i won a notebook out of that.. hopefully winnie wins the poster so that she can belanja us~!! hahaha..
- holidays here.. dun care abt the hw first.. hahahaha.. go out and have fun first~!!
- tf church camp comin~!! we r goING lAbuan~!! hahahaha.. fun~!!
- kids ee camp.. i was in to help.. starts tml~ hahah.. hope it is fun~! ahahaha..
-OH YEA~!!! i watched narnia~! and was deeply in love with prince caspian(ben barnes)~! oh my~!!! love him man~!! hahahaha..
- and my computer corrupted.. was using laptop to online.. bt laptop de MSN gt a bit problem.. so can;t go chatting.. hahahaha.. comp will be back tml~!!
- did my first prefect patrolling.. hahahaha.. a bit fun la.. hahahaha..
- pesta sukan is here.. bt i dunno whether i am going to watch or nt.. hopefully can watch onematch~ hahahahaha..
i think that is all~!! hahahahaha.. and oh yea~!! happy FATHERS' day to all fathers, grandfathers~!! and of coz to my daddy too~!! and of coz my ah pa~!! hahahahahahahaha..
i felt better now.. hahahaha..after i wrote those down.. hahahaha.. life is really complicated.. hahaha..bt chea xin and calvin said that we must embrace the good of our life.. hahaha.. think of the bright side.. yea.. i agree too~!! ghahahaha.. they are really optimistic.. hahahaha..
tata u all~!! saw jade in misato today.. hahaha.. was suprised~!!hahahahaha..
love u all~!!
loves and hugz'
Grace
p\s: can u guys imagine me being quiet?? hahahahahaha... i hope u all can~!! hahahahahahahaha.. better say yes~!!
God bless~!!
; 6:16 AM